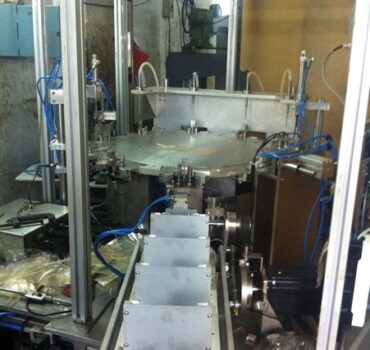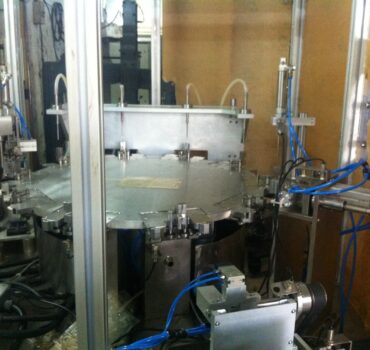 Fully automatic IV pouch filling machine, Machine is a custom design for automatic IV liquid filling, 120 degree hot liquid can be filled without any manual involvement, the machine has several alarm functions to alert if there is any volume of the missing pouch during the filling. Fully automatic IV pouch filling machine, which can fill from 250ml to 1000ml, it has automatic control for volume filling and capping lock in line, the overall machine is fitted with a hepa filter to control the atmospheric air quality, the complete machine is non-touch control system, every automation in this machine is interlock with logic control so if there is any kind failure it alarms and stopped the machine automatically, sealed pouch neck cutting pre-opening and then filling in 4 stages to save filling time, automatic stopper insertion and pre-discharge inspection for filling check.
This machine is customized as per customer pouch size and their particular requirement, it has high-quality PLC control with touch screen HMi to make it easy to operate, every operation in the machine is controlled by HMi which ensures the operator safety and smooth machine operation, Exclusively designed pouch filling machine has several advantages in terms of production, quality and operation.
Production
The machine can fill up to 13 ltr per minute which may not be a very high volume but it has a big advantage if your volume requirement is low and urgent delivery, this machine does not require any mechanical setting to change volume and pouch size, quick changeover makes it ideal for low volume production machine.
Quality
Built-in filling check and peristaltic pump filling ensure correct volume every time you fill your required volume.
Operation
Fully auto HMi touch screen for setting machine volume and production setting, automatic shut off pre-settable counter, operator friendly programmed for easy understanding of the machine operation, no mechanical setting required for change size.